Hey Dolls,
So  managed to get a hold of one of these beautiful nail polishes; fairly new to the stores.Once again Selfridges!
Now what attracted me to this was  not only the bottle but the fact that its scented! Yes scented nail polish.. Was perusing the website and came across the description: floral fruity fragrance (Love Flowers so yno), featuring accents of Bergamot, Rose and Raspberry.
The pigments are gorgeous and they give this shimmery look, its long lasting and super shiny so no need to waste time at the salon .
This is the colour I got its 001 – My first nail. If you apply it once it gives a light glittery shine, keeping it simple and sweet for everyday!
And here are all the other shades with pics below :
001 My First Nail Polish
002 Pink Tie
003 Red Heels
007 Black Perfect
022 Red Bow Tie
042 Fire Bow
061 Pink Ballerinas
063 Pink Button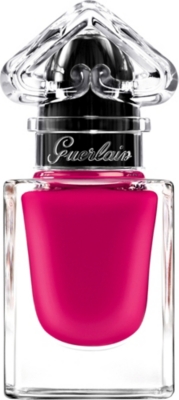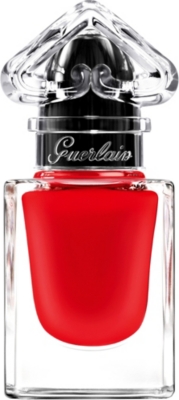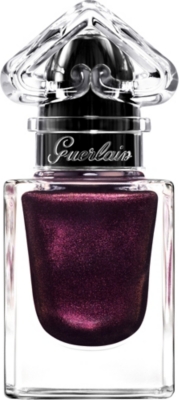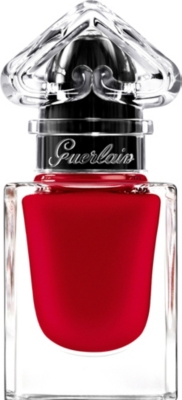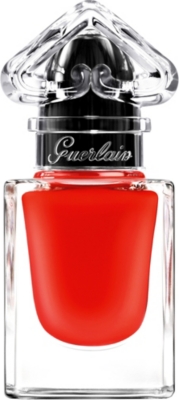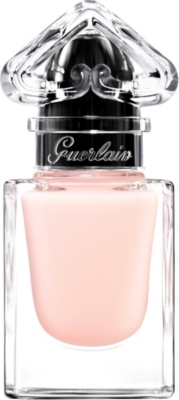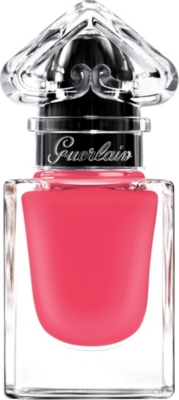 Get buying my lovelies I shall be buying more too ❤