So my bestie bought this and I was literally over at her place trying every colour – (sorry hun) but oh my God it is love !!!
This is a limited edition eyeshadow palette that is inspired by Disney's Alice in Wonderland – can it get any better ??? Bursting with twenty lively colours also infused with the brand's Pigment Infusion System ..
So the box is presented in kaleidoscopic casing and assorted into columns categorised by each character, allowing you to achieve their look with ease –
The shades are :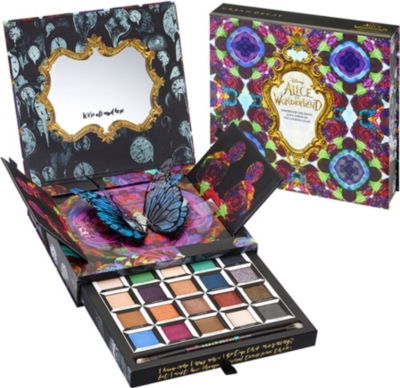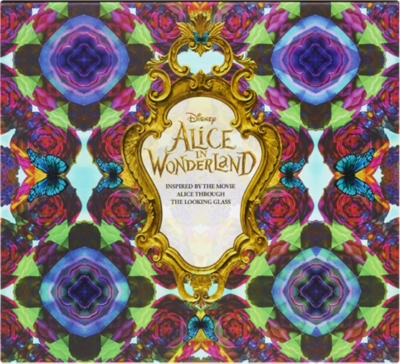 Not only this but the lipsticks are YUM – my friend bought the Mad Hatter it's not bold but infact a soft purple and it looks great !
Found some swatch pics as you all know I don't upload pics of me on here so whoever's they are thank you soo much in advance
So as I once said before It's limited edition and so I am just about to order mine; shall buy my bestie a lipstick cos yno I used half her palette and I feel bad but it was too awesome !!
So get buyin my Prinnies before its sold out ❤
Cannot wait for the movie