Whoever has read the history of the Romanov dynasty knows of the tragic and heart-breaking story of how 300 years of ruling ended with the collapse of an empire and the last Tsar to reign Russia.
Many say he was not fit to become Tsar but he himself stated the same
" I am not ready to be Tsar. I know nothing of the business of ruling."
I wanted to display a different side to Tsar Nicholas. He was known as a very loving and caring man, an affectionate father who did not feel the least bit effected towards the fact he had more daughters ( In a time when royal's considered a male heir more crucial than a female to take over the throne) . Yet, he was not as bothered which really shows his respect for women.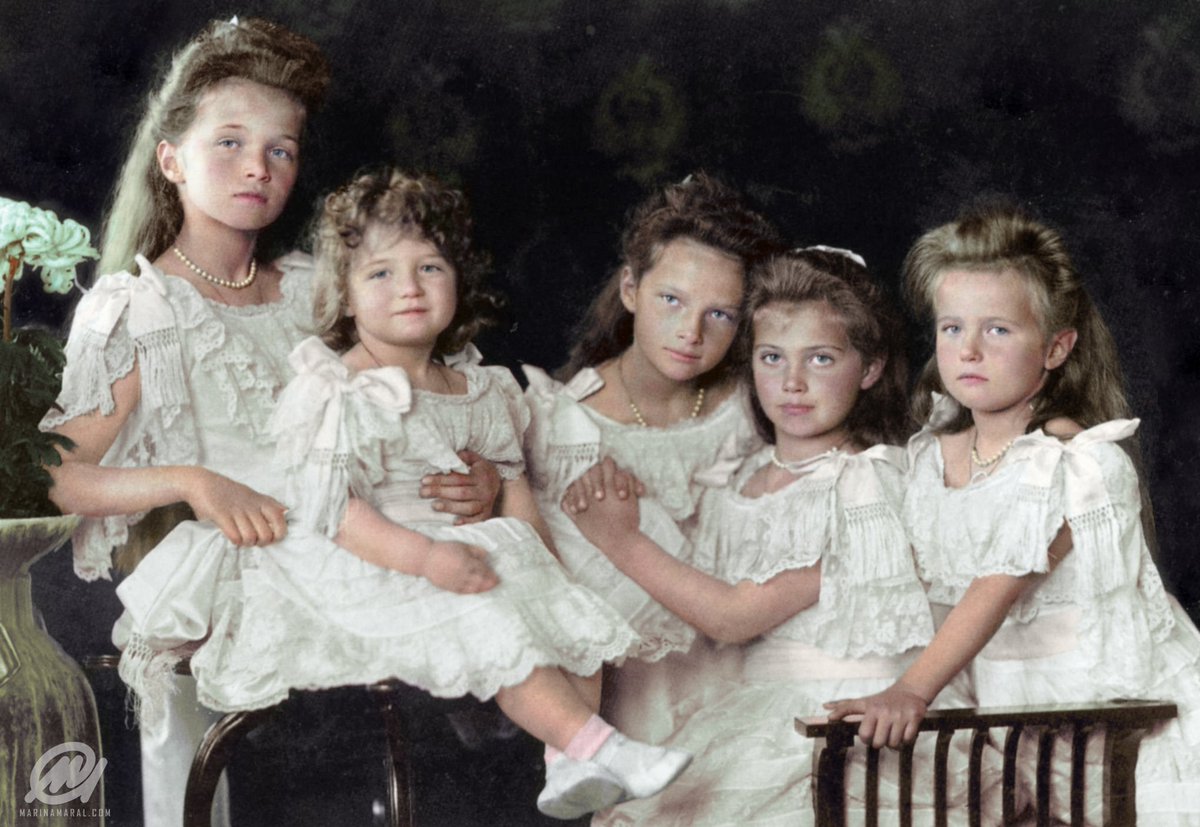 One of the famous things Tsar Nicholas was known for was his love story with the Princess Alix of Hesse (Grand daughter to Queen Victoria) . So today I wanted to share with you some notes from Nicholas' diary (yes he kept a diary and I love him even more for that) .
The fact that he defied his father in having an arranged marriage when it was a royal custom back then was an immense stand that he took, he wanted to marry for love.
Nicholas and Alix had first met in 1884 at the wedding of Nicholas's Uncle in St. Petersburg. When Alix returned to Russia in 1889, they fell in love. Nicholas wrote in his diary:
"It is my dream to one day marry Alix. I have loved her for a long time, but more deeply and strongly since 1889 when she spent six weeks in Petersburg. For a long time, I have resisted my feeling that my dearest dream will come true."


His father then told him to mary another cousin to which Nicholas flatly declared that he "would rather become a monk than marry the plain and boring Margaret" LOL he was fabulous !
Also , Although Princess Alix was his godchild, it was generally known that Alexander III was angling for a bigger catch for his son Nicky, someone like Princess Helene, the tall, dark-haired daughter of  Philippe Comte de Paris , pretender to the throne of France. The prospect of marrying Hélène did not appeal to Nicholas;
"Mama made a few allusions to Hélène, daughter of the Comte de Paris," he wrote in his diary, "I myself want to go in one direction and it is evident that Mama wants me to choose the other one."
Well finally, Nicolas' father gave in (mainly because he was dying ) and just before his death ordered that alix visit Russia for his blessing. The wedding took place shortly after the passing of Alexander III as Tsarina Alexandra wrote:
"Our wedding seemed to me, a mere continuation of the funeral liturgy for the dead Tsar, with one difference; I wore a white dress instead of a black one.".
They were such children at heart ❤
Now below are pictures of him and his family , his beautiful wife and five charming children – I do not wish to go into detail about their end as I will most probably end up crying once more , that I can tell on a later post but for now enjoy the lovely pictures and see how down to earth, jolly and a doting father and husband he truly was ❤