So I went to Zouk with my friends and we ordered the cordon bleu ( again its not blue cheese I don't know why I always think it is ) , Chicken salad , beef burger, chicken Riviera, spinach Milano and polo chicken.
I love polo chicken I really do its one of my favourites as you can tell by now I love foods in white sauce and once again its white sauce with chicken -well cooked (btw what on earth is this craze with medium rare chicken? how vile is that ) with mash & veggies !
The salad was yum too I love the salad dressing they use and the portion is great!
Zozo (my friend) loved the beef burger and if she likes something then it means its good.
Chicken Riviera was again chicken fillets with white cheesy sauce and mash, veg with some spaghetti <3. Also I'm not into mint margarita but my friend loves it so its a yes from her!
(Btw sorry you're hands in the pic ayesh 😛 )
Ok so cordon bleu was soo good as you can see in the picture its as I call it "chicken rings" (Yes I have weird names) with a light breadcrumb coating and white sauce with a side of mash potato and some veggies 🙂
Ok so my actual fav is spinach Milano, basically a chicken fillet coated in cheese ❤ served on top of spinach which is love and white rice – I adore this dish by far the best. Sorry I cant find my pic!
The next day we went to the pantry ( Yes I eat A LOT.. like loads) , I love the feel of the atmosphere it reminds me of my time in England . We ordered fettucine pasta which had some cherry tomatoes and it was just really lovely not too heavy either it kind of felt like a salad in a weird way.
Dija had a grilled jalapeno chicken sandwich which she thought was lovely ! And a caramel lemonade which was soo nice ( I took a sip before she noticed – sorry )
And finally zozo ordered the lasagna which was sooo good! Probably the best I've tried ( yes I nicked some off her) . The cheese was soo good. I don't really like the cheese here in Pakistan  it tastes like plastic but this was soo nice I really recommend it!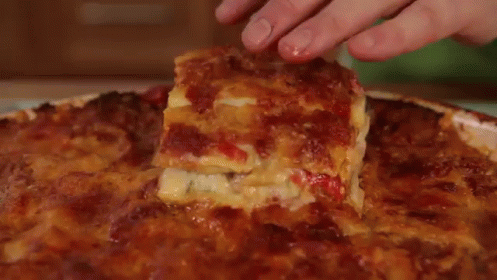 Now the carrot cake- I think it was a walnut or something that gave it a bitter taste but hey that's probs a one off – I left it 😦 . (This was from Cosa Nostra btw)
Nutella layer cake was good it reminded me of the Nutella slice back at Rina's kitchenette.
(Cosa Nostra Again)
Et Enfin, we tried the freshly made Nutella waffles which were YUM !! Vous devez le manger!
Do go and try the food its great ! Tell me what you think ❤