At first , I was like what's all this hype about this movie.. I mean come on – I hope it's not like those musical films that just seem strange to watch.. well was I wrong?
YES , I was sooooo wrong!
So finally I managed to make some time ( told my friends and my parents to basically leave me alone ) and I settled down to watch the movie LA LA LAND.
This movie is a musical romance film starring the beautiful Emma Stone & equally handsome Ryan Gosling. Now where it will say read more, if you do not want spoilers then do not click that section – I repeat do NOT click that. But for those who have already seen it . Go right ahead.
The movie begins with many cars stuck in traffic on an Los Angeles highway. Mia played by Emma who works in a café at the Warner Bros studios is putting in all her time and efforts into becoming an actress. She making her way to an audition has a brief encounter with Sebastian (Ryan G),  who is a struggling jazz pianist. Her audition does not go too well yet she is coaxed by her friends to attend a fancy party. Realising that her car has been towed she decides to take the long walk home.
Sebastian, hired once more by the owner of a restaurant is told to play the piano according to the set list ( as last time he improvised by mixing his own tunes and melodies, hence resulting in him being fired). Now during playing the piano it seems he cannot control his fingers and once more he comes up with a passionate jazz tune. Mia overhears the music as she passes by and enters, but Sebastian is promptly fired for his disobedience. As he storms out, Mia attempts to compliment him, but he bumps into her shoulder and that's that.
Some time later, Mia runs into Sebastian at a party where he plays in a 1980s pop cover band. She teases him by requesting  the song I ran ( so far away) which apparently he considers an insult as he is a "professional musician" . After the party they converse to one another whilst walking and this turns into a magical dance!
Now spoilers below
Mia and Sebastian share their dreams with one another, how she aspires to become an actress and he owning a jazz club. He invites her to see a play and Mia agrees, forgetting that she has to be elsewhere with her boyfriend. Dissatisfied with her date she realises where she truly aches to be. I love this scene. Shes in her own world, in a daze really and she gets up from the table excusing herself and runs, she runs like the wind ( in heels) and enters the theatre.
Making her way to the front she stands facing the crowd and basically ruining the movie that is being projected and looks out towards Sebastian who is frankly like "wow".
That's when their fingers touch and it's just .. ohh its romantic alright.
After more failed auditions Mia decides, at Sebastian's suggestion, to write a personal single actress play. Sebastian begins to perform regularly at a jazz club and the two move in together. A former classmate, Keith ( John Legend) offers Sebastian a place in his band. At first he rejects this offer but circumstances make him accept.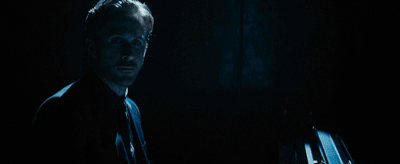 Now we all know what happens when bands are aiming for fame. There come the tours and the gigs and basically they are never home. This causes Mia and Sebastian to have an argument.To make things worse Sebastian misses Mia's play as he is literally forced into a photo shoot for the band – he really wanted to see her play. Mia is infuriated and she finally decides its time to give up and move back in with her parents.
One day, Sebastian receives a call from a casting director who had attended Mia's play, inviting Mia to a film audition the following evening. Sebastian drives all the way to her city, and presses that horn on his car – yee he sure does !  Mia finally prevails to his idea.
For the audition Mia is simply asked to tell a story; she begins to sing about her aunt who inspired her to pursue acting  .I adore how he supported her even though they left on a sour note. Its a beautiful scene when Mia states she will always love him and he reciprocates  regardless of the uncertainties  of their futures.
Five years later, Mia is a famous actress and happily married to another man with whom she has a daughter. One night she comes across a jazz bar and notices its names "Sebs" she sits inside only to see Sebastian come up on the stage. That one moment had me . I tell you what it literally had me ready to burst out crying. Just the way they looked at one another and how Sebastian stares deep into her eyes and says "welcome to sebs". It takes him a moment to compose himself as he begins to play their love theme.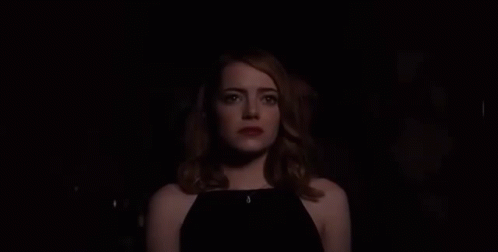 Then we get a dream sequence of what might have been had they remained together .
By now I was aching for it to be true but as the song ends Mia gets up to leave with her husband. Before leaving she glances back and gazes one more time at Sebastian who looks and they share a smile.
Ohhhh that smile. Now my vision was blurry and I was holding back my tears .. OH whyyy could they not be together?  WHY !!
At first I thought this movie is not for me but after the first traffic scene I watched more and more and it just became magical and exciting and romantic. It shouts a message to those who believe that maybe its time to give up – Well , you shouldn't! You should keep doing what you love and what  you adore and never ever stop believing that !
 Love Your Prin ❤