Now I don't believe in going to the salons, I mean that's just me because its like a zoo in there with all the women getting their nails done and blowdrying their hair – its just not my thing. I'm super allergic to bleach, hence I can never use many products but I came across these things that I think would be good for sensitive things.
Green Tea Real Fresh Foam Cleanser 200ml – £18.00
At the forefront of Korean skincare innovation, Neogen Dermalogy is coveted for its high-performance, cruelty-free formulas. Designed to provide skin with gentle exfoliation, Real Fresh Foam Cleanser effectively remove dead skin cells and impurities – leaving the complexion smoother and clear.  Enriched with Green Tea, a powerful antioxidant, it helps to prevent premature-aging while soothing skin with its anti-inflammatory properties.
Dermalogy real fresh foam blueberry cleanser 160g  – £18.00
Dermalogy real fresh cereal foam cleanser 160g – £18.00
This cleanser contains fermented rice seeds and rice seed extract to brighten, hydrate and gently remove daily dirt without stripping skin of its natural oils. A powerhouse for dull, lacklustre skin.
Dermalogy real fresh cranberry foam cleanser 160g – £18.00
Glacial magic pore gel moisturiser 110g – £29.00
If you haven't heard of Neogen yet, you soon will. The Korean innovator harnesses the power of plants, natural ingredients and time-tested actives for a highly-efficacious skincare line. Case in point, this pore gel moisturiser that puts paid to shine thanks to its sebum-regulating, oil-free formula. Made up of over 90% Canadian glacial water, it also counts aloe leaf extract and hyaluronic acid amongst its ingredients to calm and soothe.
Bio fresh mask with real calming herb 100ml – £32.00
If red skin is your nemesis, this cooling, calming face mask from Korean brand Neogen  might be a saviour. Kryptonite for redness and irritation, it cools and calms thanks to crushed calendula and chamomile extracts, whilst kaolin, a gentle mineral clay, draws out impurities from pores for smoother, softer skin. A pore de-clogging, tour-de-force for those prone to sensitive skin.
Gentle face cleaning remover pads 180ml – £29.00
Sometimes the best cleanse doesn't involve water, or a foamy face wash. These innovative cleansing pads from Korean brand Neogen are just as effective as your favourite face wash but have the convenience-factor in spades. The double-sided pads are saturated with a cleansing fluid that's teeming with botanical extracts for a quick, on-the-go cleanse. A must for any gym bunny's beauty bag!
Pink cactus liftmax knit mask 60ml – £6.50
Nutrinature ultra moist gel oil 30ml – £33.00
This serum-style, gel oil from Neogen is a hydrating hero. Formulated with organically-grown humectant ingredients such as argan oil and jojoba seed oil, its instantly-absorbed, featherweight formula packs the moisturising punch of a heavy-duty facial oil but leaves no residue on skin.
Canadian Clay Pore Cleanser 120g -£36.00
Nutrinature ultra nourishing cream 50ml – £37.00
The appetite for Korean beauty seems unlikely to cease any time soon. And with innovation like this big-hitting face cream from Neogen it's easy to see why. A medley of natural ingredients give this hydrator its edge. Shea butter softens, aloe vera soothes, calms and cools and Vitamin C adds instant glow-factor. Combine that with olive, jojoba and argan seed oils to deeply nourish skin and a weightless, wearable finish that leaves no residue.
Magic pore facial brush – £14.00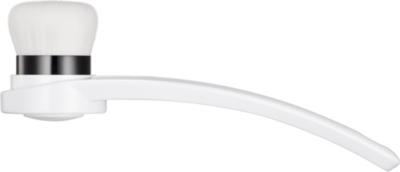 Dermalogy bio-peel gauze peeling green tea face pads – £22.00