Another history lesson – but don't worry il keep it short and sweet. Just the interesting facts.
Peter Alexeyevich was born on 9th June 1672 in Moscow. He was the son of Tsar Alexei and Natalya Naryshkina his second wife.
Peter and his brother Ivan V co-reigned between 1682 and 1696. This made Peter 10 when he came into power can you imagine a child of 10 being burdened with such great responsibility. His brother Ivan's mother was Maria Miloslavskaya known as a beauty amongst the Russian people. If I stand corrected she gave birth to 13 children (wow) . She caught a fever in 1669 not long after giving birth to her last child and passed away. Hence Ivan's father (Tsar Alexi remarried, Natalya Naryshkina and had a son who would be called Peter).
From a very young age Peter took a great interest in military affairs. He enjoyed shipbuilding along with sailing, even had his own toy army ( well basically nobles & royals would act out battle scenes for Peter's amusement and it would most definitely help him learn tactics on how to deal with wars if they were to actually take place – which they most certainly did).
Peter on the request of his mother married Eudoxia Lopukhina . The marriage was completely unrequited from his side and ten years later Peter forced his wife to become a nun and thus freed himself from the union. Can you believe that – at first she refused most ardently but he was having none of it – apparently he even had his child kidnapped so she would have no choice but to join the nunnery. He divorced her in 1698.
So, Peter was intrigued by the western technological advancements, especially that of the Germans. Wanting to learn more about their ways and how to make use of this technology he travelled through Europe under the alias Peter Mikhailov . Peter worked as a ship's carpenter in the yard of the Dutch East India Company, Later using his shipbuilding knowledge to strengthen his own Russian navy.
Now he was a little bit of – actually he was quite a player. He adored the German women and would have many parties where several were invited. Eudoxia would not have been happy but I doubt she knew 😦 . He had a mistress named Anna Mons the daughter of a dutch wine merchant. Who would've thought a normal girl could've and was so close to becoming the next wife of the Tsar. The relationship lasted for 12 years but there was no marriage.
In 1707, Peter  married again, to Marta Helena Skowrońska a servant girl of his favourite friend Alexander Menshikov, she later became Catherine the great! Now I believe that all of Peter's male children had died which was tragic and one of his sons was even tortured (his heir Alexi) but I shan't go into detail other wise I would be here forever.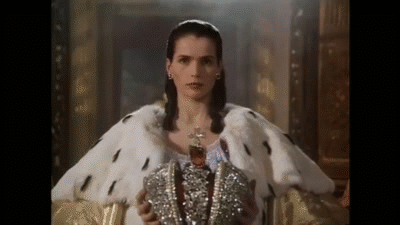 Finally, my favourite piece of information. On 1 May 1703, Peter the Great took both the Swedish fortress of Nyenschantz and the city of Nyen, on the Neva river. Tsar Peter the Great founded the city on 27 May 1703. He named the city after the Saint Peter who coincidently had the same name as him ( well lucky you) . Apparently he restricted the construction of stone buildings in all of Russia outside St Petersburg so that every stonemasons would come to help build the new city. Peter moved the capital from Moscow to Saint Petersburg in 1712. And my Goodness the city is a work of art ❤
Do let me know if you want to know anything more about Peter the great ! Love your Prin