I was requested by a tweep to do a review on this movie so I managed to make some time, and finally watched it 🙂
Now I'm definitely a bigger fan of Brad Pitt but, I adore the mission impossible movies and Tom Cruise is a superb actor ( my mum has a crush on him lol ).
Anyways, here goes:
The movie begins with a flashback of ancient Egypt. A princess named Ahmanet (Soufia Boutella) is awaiting her chance to become the next ruler after her father Menehptre. However, not everything goes according to plan as her father remarries having a son who will be entitled to the throne. Everything Ahmanet had strived for has suddenly been transferred to this new life and in all honesty how unfair is that? I did feel for her.
Ahmanet decides to do something that would once more enable her to gain power over her newborn brother, selling her soul to the Egyptian God "Set" she undergoes a ritual where she must not only sacrifice her lover but murder her father & brother in cold blood. Set agrees to aid her only if she transfers his spirit into (get this new word) corporal form. Nearly completing her task she is captured by Egyptian priests & condemned to a life of being buried alive as a mummy. They submerge her sarcophagus into mercury making it impossible for her to escape.
The movie flashes forward to the present day In Iraq. Nick Morton (Tom Cruise) & his partner Chris Vail (Jake Johnson) are partners in crime – they steal rare antiquities and sell them, or that's what I gathered. So, on one of their expeditions they come across a rare tomb (by accident) . Jenny Halsey an archeologist ( oh how I wanted to become one soo very badly) had a little fling with Nick and he stole her map. She traces him down – slaps him really hard & then decides to discover more about the tomb with him.
Whilst discovering ,Chris is bitten by a spider, then the mummy is airlifted and they leave the vicinity. Now Nick begins to experience strange flashbacks – this is because of Ahmanet. He thinks it's the high levels of mercury but it really isn't is it? Chris literally becomes this zombie, attacking the soldiers & shortly after unfortunately  is shot at by Nick. The pilot loses control of the plane, inevitably causing it to crash. Jenny manages to find a parachute bless her soul- but all else is destroyed.
Basically Ahmanet manages to escape from her sarcophagus and begins feeding on other humans – now guys if a random woman asks you for a kiss – say NO ! It might just be someone like Ahmanet 😛 . She keeps trying to find Nick & manages to call him to her. After narrowly escaping being sacrificed, Nick & Jenny end up at Dr Henry Jekyll (Russell Crowe).
Dr Henry Jekyll reveals his plan to go through with the ritual so that there is a way of destroying Ahmanet.  Meanwhile whilst all of this is going on Ahmanet (queen bee) manages to escape with the dagger. She summons all the undead knights to find Nick, sadly Jenny drowns and is killed in the process.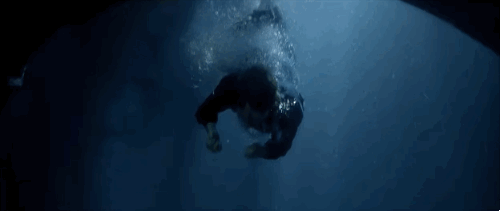 Nick is distraught but manages to steal the dagger from Ahmanet- just as he is about to destroy it he sees jenny – and PLOT TWIST- he stabs himself with it. Set now possesses his body however Nick is still somewhere in there. Managing to bring himself back he saves Jenny & escapes.
Ahmanet is a right state, she literally looks like a scrawny zombie & is finally put to rest in lots of mercury – no escaping now bless the cretin.
Right at the end we see a scene like one from the beginning which I liked. It's Chris thanking Nick for bringing him back – stating how they are yet to discover so much more about the world. Then they ride off into the desert.
Now my opinion on the movie is that basically it doesn't have that classical "The Mummy" feel to it. It's really modern which is understandable but I would've loved for it to have that old touch to it. Sometimes one wants to escape to a place that truly looks and feels ancient instead of modern-day London. I like Annabelle Wallis a lot – she's an absolute beauty but I felt she lacked something Rachel Weisz had – I mean urgh I can't describe it but her in the old movie just made it soo special. Tom cruise was great – again the action hero , for  a moment it did feel like he'd copied some scenes from mission impossible – so for me Brendan Fraser is still the best in "The Mummy" movies.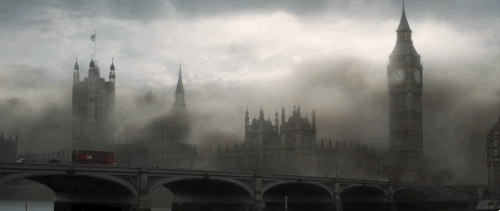 And YES! I know it's a completely different movie but how can one forget the old one? Please?  That was Gold ❤