Leon Battista Alberti   was an Italian writer, humanist, and architect.
Leon was born in 1404 in Genoa. It is unknown who his mother was but his father was a wealthy Florentine who had been exiled from his own city only returning in 1428. Leon was sent to boarding school in Padua, then studied Law at Bologna.
He spent a little time in Florence, then travelled to Rome in 1431 where he took holy orders and entered the service of the papal court. oerrr "Holy ordersss" .
Throughout he educated himself in the ancient ruins, which in turn led to his interest in architecture, strongly influenced the style of buildings that he designed later in life.
Leon was immensely talented not to mention he wasn't lacking in the looks department, tall, fine, muscular and athletic. It was known that he could ride the wildest horse and jump over a man's head.
Alberti died in Rome on April 25, 1472 at the age of 68 God bless ya my darling!
Here are some of his works ❤
Tempio Malatestiano, Rimini
The Tempio Malatestiano in Rimini (1447, 1453–60) is the rebuilding of a Gothic church. The facade, with its dynamic play of forms, was left incomplete.
Santa Maria Novella
At Santa Maria Novella, Florence, the upper facade was constructed to the design of Alberti. It was a challenging task, as the lower level already had three doorways and six Gothic niches containing tombs and employing the ( great ready for this word) polychrome marble (practice of decorating architectural elements, sculpture, etc., in a variety of colors) typical of Florentine churches. The design also incorporates an ocular window which was already in place. He employed two large scrolls, which were to become a standard feature of Church facades in the later Renaissance, Baroque and Classical Revival buildings.
Palazzo Rucellai
Lets move onto Bernardo Rossellino .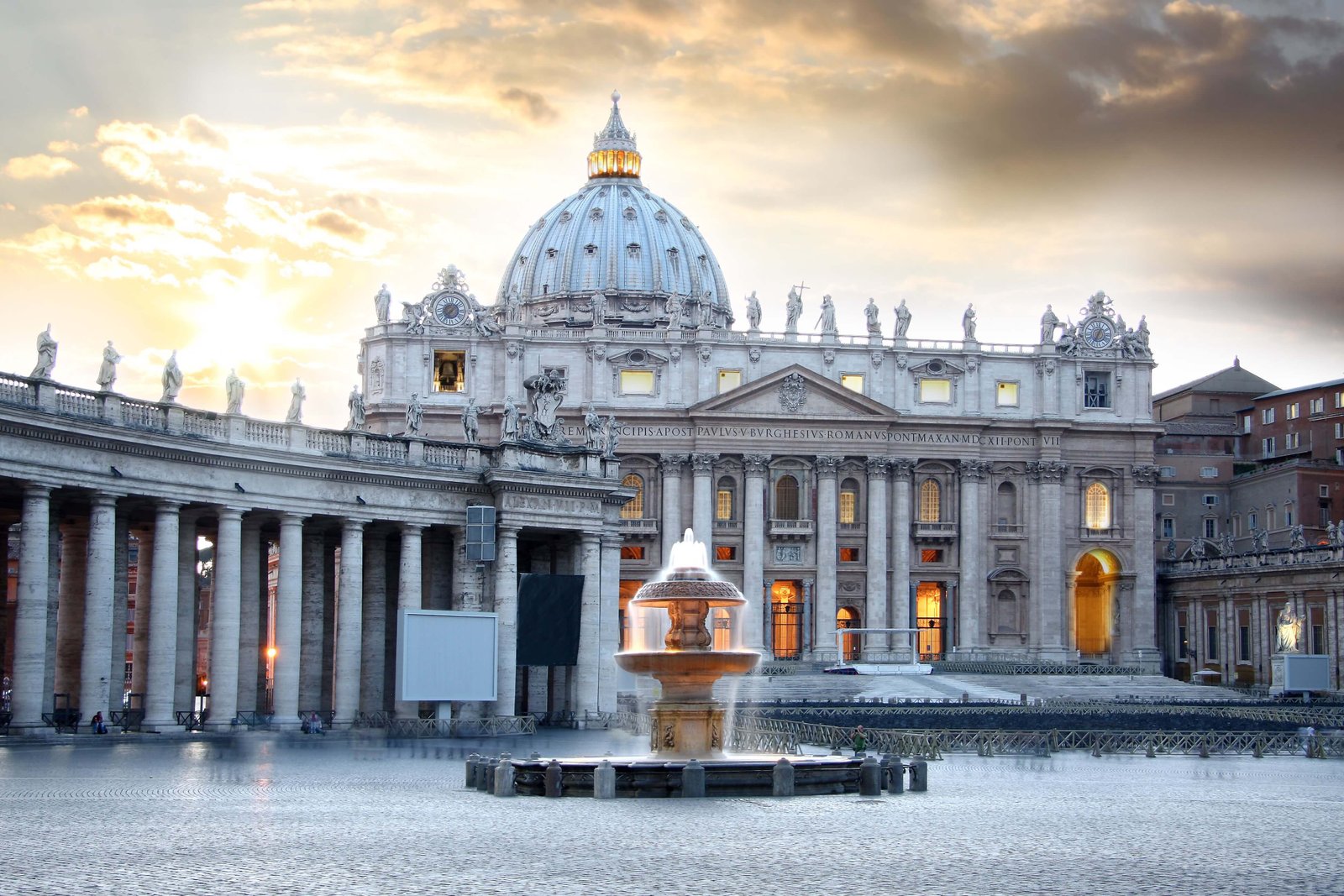 Born into a family of farmers and quarry owners in the mountain village of Settignano, overlooking the Arno river valley and the city of Florence. His uncle, Jacopo di Domenico di Luca del Borra Gamberelli (dear Lord that's a mouthful) may have given him his first lessons in stone masonry.
As an architect, Rossellino worked for Pope Nicholas V and he constructed St Peter's in Rome. He is remembered for the Piccolomini Palace !
St Peter's is known to be one of the most holiest Catholic shrines and is called:
"the greatest of all churches of Christendom"
Heres a few facts :
There's a door that is only opened for holy years!

The top of the colonnade in the square outside contains 140 statues of various saints. Painted by many artist over 41 years.
Bernini finished the 96-foot-tall baldacchino (the canopy-like thing over the altar) in 1633 and it's the epitome of opulence.
Something interesting …
The Scavi is only available by appointment, and there doesn't seem to be any rhyme or reason to why the Vatican grants some requests and denies others. Only about 200 people a day are admitted into the Scavi, which is where the tomb of St. Peter supposedly resides. I mean, they think it's St. Peter. Exactly 134 bone fragments were found in a niche with the phrase "Petros eni," which means "Peter is here" in Greek. Carbon dating has found that they are the remains of a 60 to 70-year-old man from the second century. The tour guide also says that no pieces of bone found were determined to be feet bones. Some stories say that after Peter was crucified upside down, he was removed from his cross very quickly — just chopped off at the ankles instead of properly removed. So maybe? Anyway, that's the Vatican's story, and they're sticking to it.
Merci beaucoup to Leon Battista Alberti & Bernardo Rossellino, vous avez monté que l'architecture est très magnifique c'est pas facile pour la construction des bâtiments ❤