This tale revolves around four girls, in their teens who just about make ends meet day-to-day whilst basically living in poverty. Although they are not blessed with a finer lifestyle like their neighbours they still manage to have smiles along with laughter resonating all around them. I love the positivity, this message from the beginning that there is richer things in life than just money or material goods.
Their accents are fabulous, I believe they hail from Massachusetts 🙂 .
The girls' father is involved in the American Civil war hence is living far away. All four live with their mother or as they call her "Marmee" .
It's their first Christmas without him and its pretty difficult.
So there's Meg who's absolutely stunning & I believe she is the eldest. She's a governess educating four children nearby. After her comes Jo the boisterous full of life child. Defying all stereotypes for a typical traditional lady – Love HER ! Jo aids her great-aunt. Who by the way is loaded, living in this enormous mansion all alone in Plumfield.
Beth is an introvert remaining in the home most days. She helps out with housework & occasionally with great hesitation makes her way to her neighbour Mr Laurence to play the piano.
Last but not least there's Amy. This lady has a dark side. We witness this near the beginning when she is not permitted to go to the theatre with Meg & Jo hence she burns Jo's book wich was rather upsetting to watch. What an insolent rat she was then. Although, she's a real charmer when it comes to talking and batting those eyelashes. Theres something about amy, shes a dreamer & is bold which is once again different from the meek and shy girls of that age.
As the drama continues we observe these girls mature into ladies. It's all so innocent that's what I adore.
Theres this clip near the beginning where its Christmas day. Marmee informs the girls a lady with many children is sick and dying of hunger. Everyone decides to share their Christmas meal with them as they trudge through the snow with their baskets & coffee Jo encounters Laurie ( who has the most adorable dimples and smile ) . Here's the beginning of a beautiful friendship.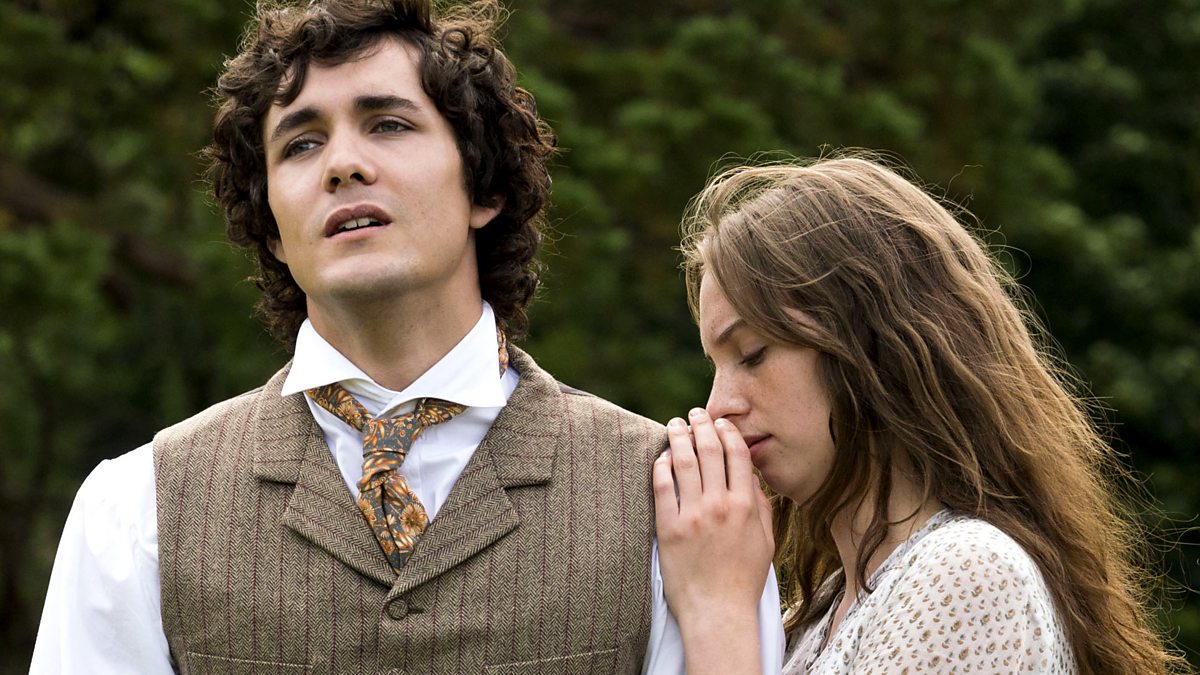 Christmas is short-lived as they receive a telegram that their father has caught  pneumonia. Now the girls must live without both marmee & their father.
Because of revisiting the family whom they had visited on Christmas day & on many more occasions, Beth contracts scarlet fever. For a moment we feel as though we are losing the quiet soul but miraculously she heals, never fully recovering though 😦 .
Jo begins writing . To her surprise her works are accepted by publishers. It's brilliant how this novel & adaptation inspires those who feel writing or being a poet is not as accepted, giving them hope, encouraging one to begin to write again!
Another charming gentleman Mr john Brooke whom is a tutor of Laurie, falls completely and utterly in love with Meg. He travels to aid Megs father whilst professing his love for their daughter. Her parents think him a perfect match yet Meg is young hence John enlists in the army, returning after being wounded he has earned enough to afford a house. Watch this video underneath – Its magical
Meg & John now in married bliss. It's not too long till she is expecting twins – Bless the sweetie.
One witnesses Jo's strain with her mundane lifestyle and how she longs for freedom. Hence she takes on the job of a governess. It's here she encounter a Professor Bhaer – now he's German and travelled from Berlin to New York for a job. There's a spark there and Jo certainly feels it 🙂 . She returns home for a while & once more Laurie proposes. Its heartbreaking to see the unrequited love. I mean Laurie has been suppressing his feelings for Jo for so long and the answer is always no.
My heart broke when Beth passed away. She was too weak and it was inevitable but the four sisters became three </3
Now time passes on and Laurie proposes to Amy. It comes as a shock when they return as a married couple. One fine day Jo is running back home in the rain after visiting her aunt. I found it quite poignant when she sees Professor Bhaer standing there outside her house and he says " You never came back" . In a thick german accent btw … yes ❤  ohhh ❤
Two weeks pass,on the last day Professor Bhaer proposes to Jo. The ending Is delightful. You see Jo, who's started a boarding school & has two sons of her own. Amy has a daughter, Meg with the twins and life is just simply beautiful .
Theres one quote that stuck with me. It's something Laurie said to Jo after he married Amy , goes something like this :
Laurie : I have to get back to my wife soon but I want to say one thing once and put it by forever.

JO: and what is that teddy ?

laurie: I used every power in my possession to stop myself from loving you, and now I know I never shall.

I will love you till the day I die Jo.

but you and Amy have changed places in my heart. You are my sister & she is …

Jo: Mrs Laurence?

Laurie: Yes can you believe it – now can we go back to being happy like we were before?

Jo: not quite, we were children and now we are not any longer.