I've always seemed captivated by how these figure skaters can jump, glide & be lifted in the air whilst on ice. Seems unreal doesn't it? Well it's not an easy task. Recently I came across this movie which is you could call a documentary come comedy style film based on the life of Tonya Harding.
Now Tonya resided in Portland, Oregon. She loved Ice skating and at the tender age of three she was encouraged or shall I say compelled by her horrid mother to join the ice skating class. The training for this is extreme. Figure skaters begin at a very young age and the hours are strenuous. Literally you're on the ice from morning till evening – it can be cruel not to mention severe.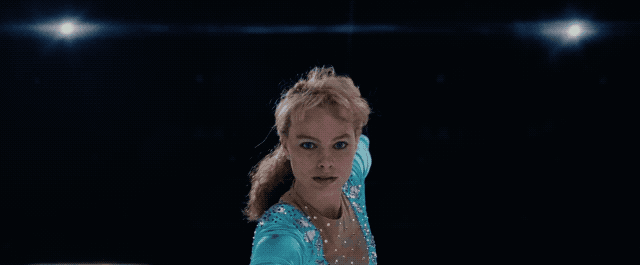 What I found quite bizarre was how Tonya was judged quite critically because of her family background & dresses. It's not her fault that she had a dysfunctional family or abusive mother. It certainly wasn't because of her doing that she could not afford the costumes the other figure skaters could buy. She should've been judged on her talent. Tbh that was quite disconcerting. But she still proved she was the best.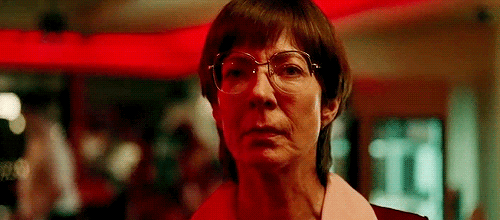 Theres more to Tonya's life. She shares her violent first marriage and it's really very worrying how she keeps returning back to a man who hits her severely over and over again. One pities her as first she married jeff , young & in love – escaping her witch of a mother. Only to be abused and beaten by him too. And, wow it was a rollercoaster of a marriage let me tell you that.
Meanwhile, Tonya becomes the first American female figure skater to complete two triple Axel jumps in competition. Something occurs between Tonya & her coach Diane hence she fires her and hires Dody Teachman  for the 1992 Winter Olympics.
Tonya fails to land a position in the top three (blaming her loose skates). Shes in absolute despair and like her mother, begins a job as a waitress. Diane, once more comes to her rescue just when she had lost all hope.
Now here's where things get a little tangled. So Tonya is training for the Olympics right and she receives death threats. Now to counterattack this Jeff pays his friend to make another person send death threats back to her main rival "Nancy".
It goes a little crazy when two men who have been hired (Jeff actually didn't intend for this to happen) attack Nancy , literally breaking her knee. Appalling!
So then FBI are involved and blah blah . Questions, answers. Basically Tonya has had enough and she informs them about all of Jeff's plan.
The ending was devastating. Jeff ruined her life.Tonya avoided jail but was sentenced to three years probation, 500 hours of community service, along with a $100,000 fine. She was banned from competitive figure skating for life – Let me reiterate that – FOR LIFE.
This was what she lived for – it was literally a death sentence. She had no education. Heartbroken, she implored the judge to give her jail time rather than take away the one thing she knew how to do; the judge refused. Tonya then went on to become a boxer.
My goodness so much potential that went to waste because of toxic people in her life and those who instead of helping her improve just went on to judge her rather than her extraordinary abilities. It's a must watch. Eye opener that you should choose those people wisely whom you want in your life.
Thanks for this movie TON ❤
Love your Prinnie.