Hey guys, so there's a new restaurant in Lahore appelé "Urban Kitchen" 😛
Anyways, as you are all well aware, I'm a fussy eater – like no jokes. So as I sit there, checking out the menu, there's some quirky options .. I mean the starters names such as put a ring on it or cracker of a toast.. C'est tres chic… Vrai? The poutine fries are a must. If you're not familiar with poutine it's basically cheese curds topped with a brown gravy (go for it.. seriously) !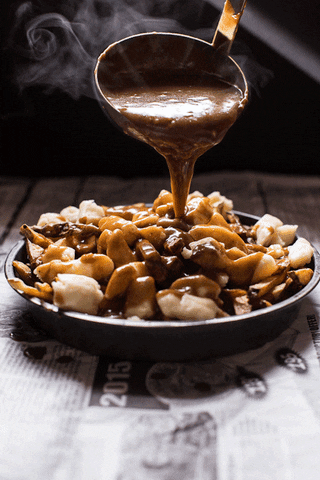 Then I tried the ultimate Mac & cheese with beef bacon, Sana had the Spaghetti ala Bolognese & my other friend tried the butter chicken along with the urban club sandwich I think –  correct me if I'm wrong.
FINALLY, cheese that doesn't taste like plastic – Hallelujah . Since relocating back to pak (don't get me wrong I adore Pakistan but) the cheese is a little off aint it? Hence after trying this place I was made up. Aww bless
I'll root for more pics of dishes that my friends tried because the lazy lemons forgot to take pictures before eating  the other day 😛
Also menu's below. Do go and check it out & tell me what you think. Mais pour moi, Je l'adore !
Ohh & do try the beef stroganoff – consisting of sautéed pieces of beef served in a sauce with Smetana ( sour cream).. It's so ohh la laaaa & its Russian. I love everything Russian 🙂 – urgh why don't I have a pic of the best dish 😥 .