Who doesn't adore movies & dramas depicting
Les Misérables? Well BBC-ONE has brought something splendid to your screens.
I've watched up-to ep 3 which is halfway through this new adaptation of the renown French historical novel. This is what it entails:
Its June 1815, two decades have passed since the twenty years war in France. Napoleon is taken into exile & a new king is awaiting his coronation.
The novel follows the lives & interactions of several characters mainly those who are less fortunate than those from privileged backgrounds.
Harrowing images of the aftermath of the battle of Waterloo are displayed whilst a gentleman or more like "tramp" (sorry :P) ravages & plunders the belongings of fallen soldiers in a state of disarray. Col. Pontmercy (presumed dead) frightens Monsieur Thénardier (tramp) whilst being looted. He assumes Thenardier saved his life & if they ever meet again he is in his debt. ( Poor bugger doesn't realise hes got his wallet knicked off him).
Jean Valjean also known as 24601, is a convict/ prisoner. He's been serving his sentence for 19 years. The suffering he has to endure for stealing a loaf of bread (for his sisters family) as they struggled through the famine during the economic depression is disconcerting.
Along appears Fantine, what a looker. Played by my darling lily Collins. This young, dreamy, beautiful orphan girl unfortunately, is to make a living through being a "Grisette"  AKA a French working woman. One cannot fathom what the ladies along with children had to endure during these harsh times that fell upon them.
Well, a strapping young gentleman who goes by the name Felix Tholomyès takes a keen liking on the budding rose. We all know these fine men would take advantage of girls like Fantine including Felix. The artifice these men used is their gold, fine looks & sad to say status. Mainly aristocracy/ noblemen would travel, lure these young souls into their trap only to crush hearts leave abruptly & wed the lady whom was the choice of their parents.
Before anything else can we all take a moment out to see baby Marius drinking alcohol. Wahayy laddd :')
Stricken with grief at Felix's disappearance, Fantine is heartbroken. She had invested all she had towards a life with him. Little did she know, she was to be deceived. Just when she thought that was the worst of her fate, Fantine is having his child. Well Fantine, why did you fall for his words, he was an absolute fox! (I feel for her </3). Along with her daughter she goes in search of work.

I believe most of us are capable of good and evil. But how we turn out depends on our circumstances and how we are treated.
Jean Valjean has made a life for himself, although bad luck is looming. Fantine seeks his help, working in his factory. Tragically it's short lived as the senior lady known for her austerity, the cow, has to stick her nose in everyone's business and slander the poor Fantine (I hope she trips up on those cobbled streets, RAT).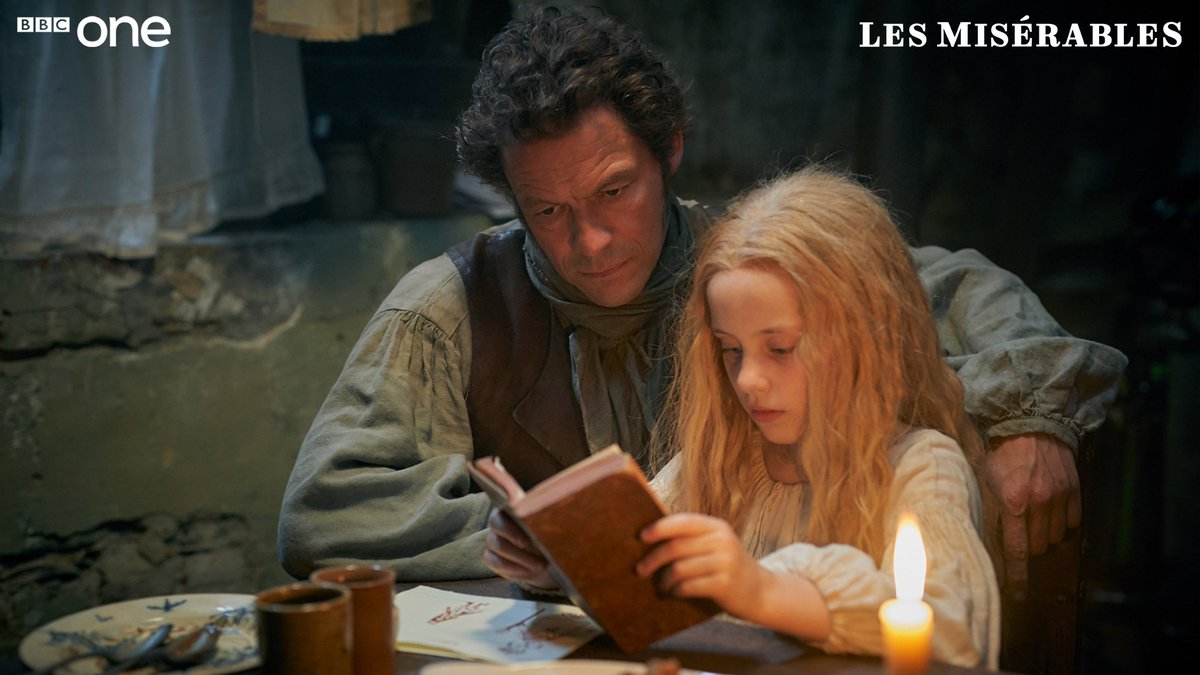 Jean Valjean once more is tracked down by the inspector only to be sent back to prison for two more years.
Fantine's fate was horrifying, selling her hair & teeth for the sake of her daughter. She falls ill & sadly passes away making Jean aware of what he caused.
Cosette (Fantines daughter) resides at the inn her mother left her to be cared for. Contrary to what her mother expected she was ill treated till
Jean Valjean falls right onto her path, seeking reparation he buys the child from the innkeeper for 1500 francs. Little does he know that the innkeeper is Thénardier the thief who once more tries to benefit more than what is his fair share.
Episode three concludes with another chase by the inspector, its darn annoying. Why on earth doesn't this inspector get off Jean's case (hes actually obsessed, does he fancy him?). Cosette & Jean make a narrow escape and seek sanctuary at a convent – Bless the nuns!!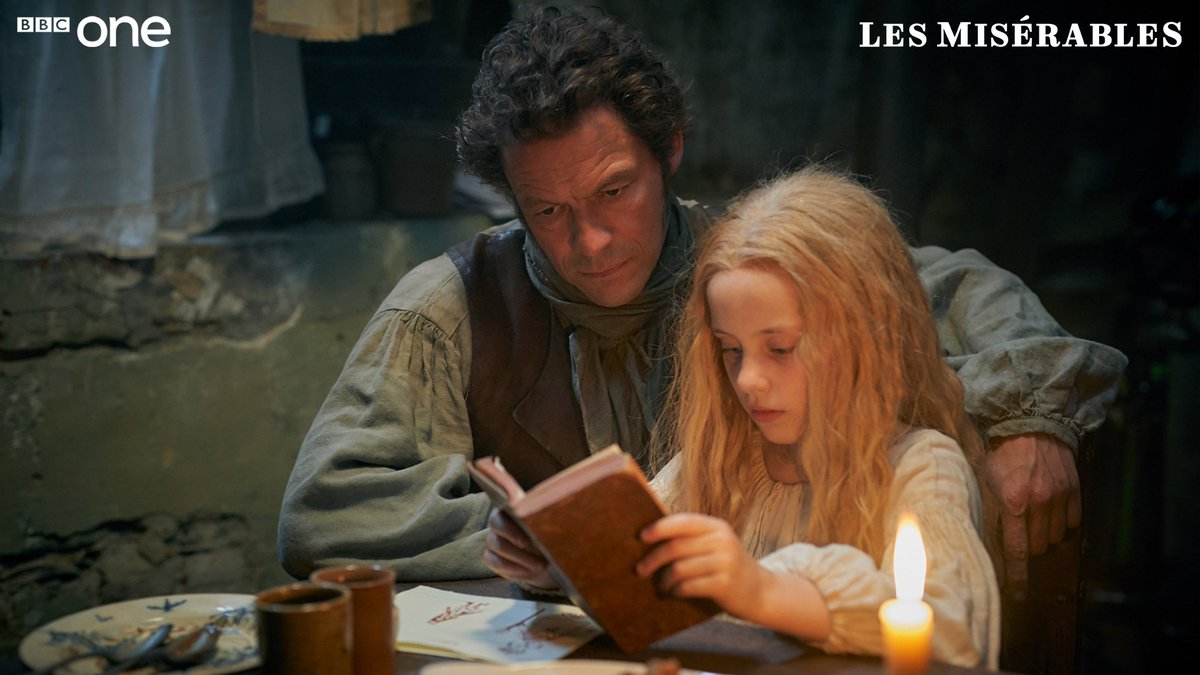 That's all for now mes chers. Nous verrons la semaine prochaine qu'est-ce que se passer!
AU REVOIR ❤